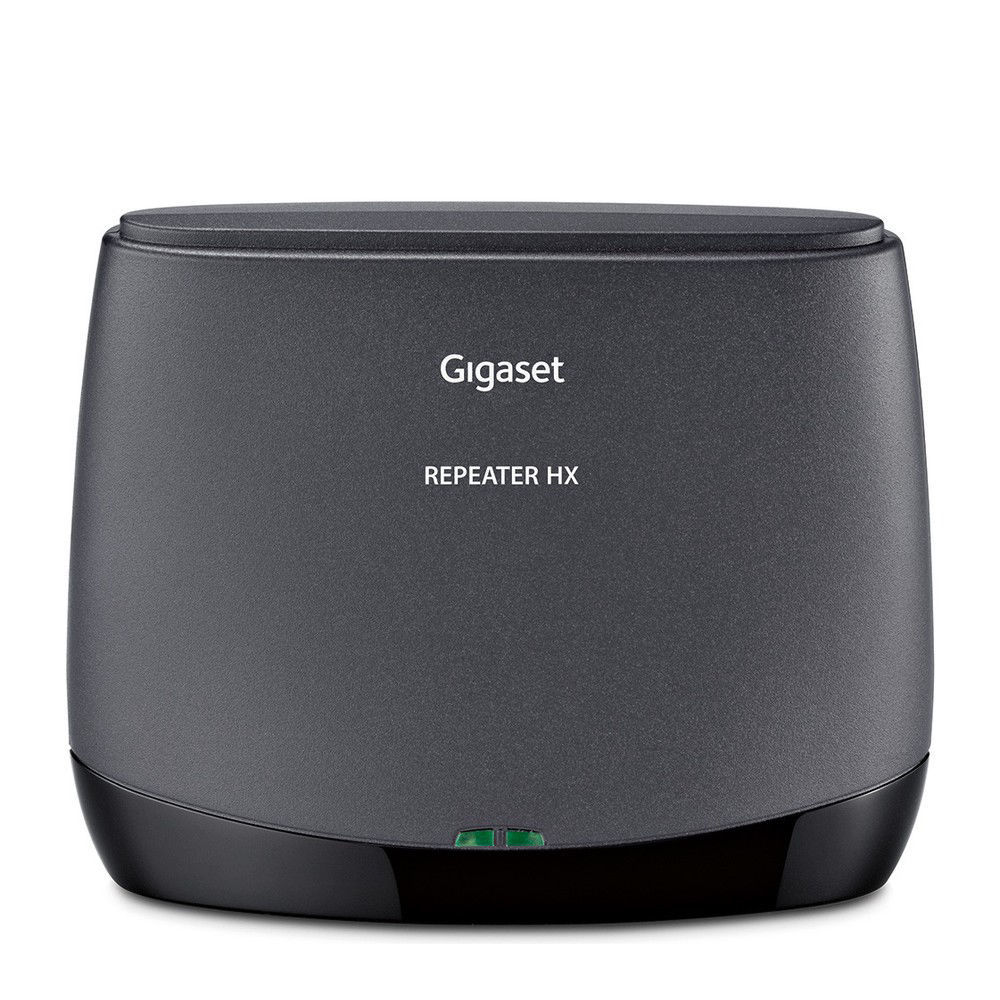 Gigaset Repeater HX, Wireless
Estimated market price

US$ 130.40

Note: Prices are rounded and shown in US dollar as a reference only. You may or may not be able to pay in US dollar. See more details during checkout.
DECT/GAP Repeater that doubles the range of your wireless base. Requires power only and connects wirelessly to your base.
Product Information
Item name
Gigaset Repeater HX
Other
Secure DECT connections
Encryption before transmission
Re-keying, continuous change of the key during transmission
Full support for VoIP telephony
Automatic call transfer with standard DECT/CAT-iq routers
Two simultaneous calls per repeater possible
Backwards compatible with the Gigaset Repeater 2.0
Compatible with Gigaset N510 IP PRO and others