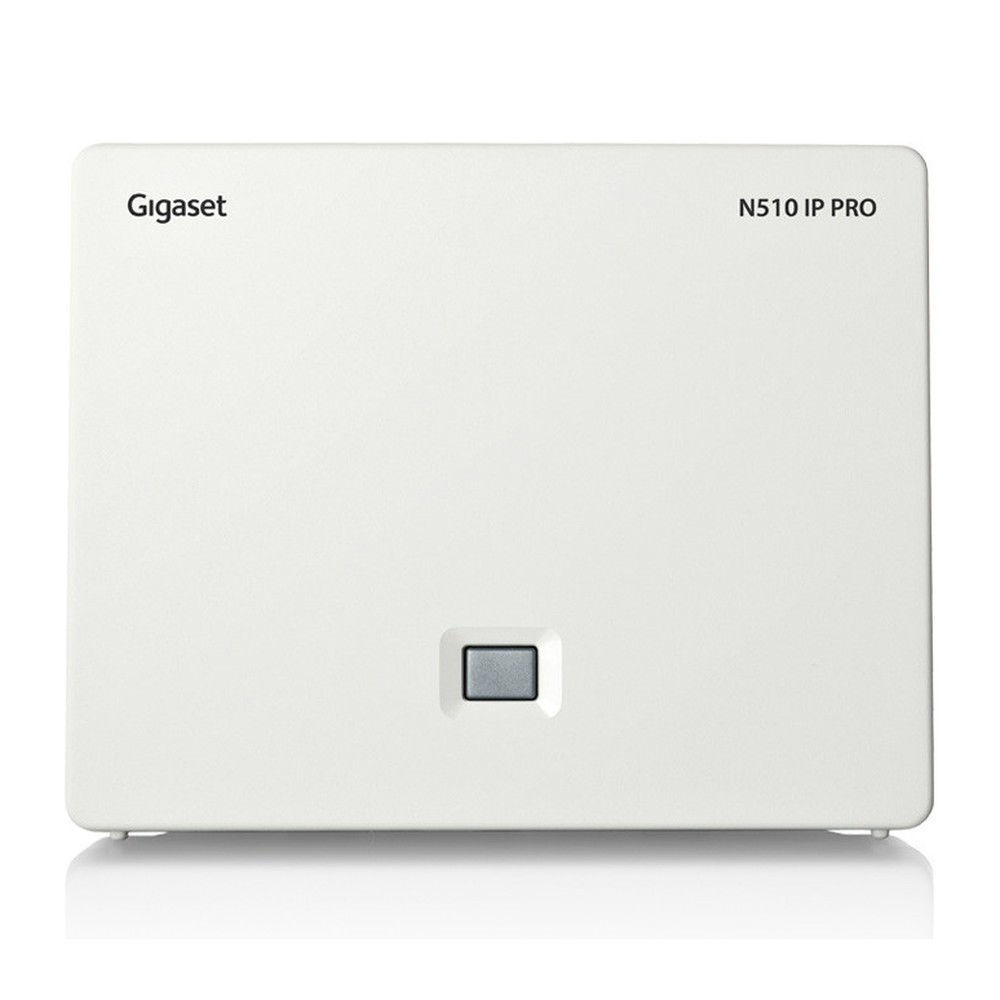 Gigaset N510 IP PRO, Wireless Base
Estimated market price

$70.20

Note: Prices are rounded and shown in US dollar as a reference only. You may or may not be able to pay in US dollar. See more details during checkout.
DECT/GAP base that supports 6 IP phone numbers, 4 simultaneous calls and 6 cordless handsets.
Product Information
Article name
Gigaset N510 IP PRO
IP DECT single cell system
Yes
Cordless standards
DECT, DECT-GAP
Max. number of base stations
1
Max. number of handsets
6
Max. number of parallel calls
4
Max. number of parallel calls per base
4
Software-update-over-the-air (SUOTA)
Yes
LAN Port with Power-over-Ethernet
Yes
Power supply (available as accessory)
Yes
Power supply included
Yes
Max. number of external LDAP(S) phonebooks
1
Search function and reverse lookup
Yes
Codecs
G.711, G.722, G.726, G.729ab
Call Transfer: Attended, unattended, semi-attended, blind
Yes
Transport Layer Security (TLS)
Yes
Main Device, L x W x H in mm
105*46*132